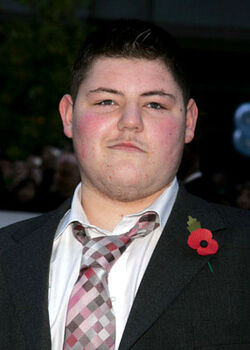 Jamie Waylett
Edit
Jamie Waylett (born 21 July 1989) is an English actor known for his portrayal of Vincent Crabbe, the right-hand man to Draco Malfoy in all five of the Harry Potter films. He has yet to appear in any other production.
On April 7th 2009, Waylett was found in possession of cannabis. Police stopped him and a friend in the car they were in and found 8 bags of the substance.
In Harry Potter
Edit
Ad blocker interference detected!
Wikia is a free-to-use site that makes money from advertising. We have a modified experience for viewers using ad blockers

Wikia is not accessible if you've made further modifications. Remove the custom ad blocker rule(s) and the page will load as expected.